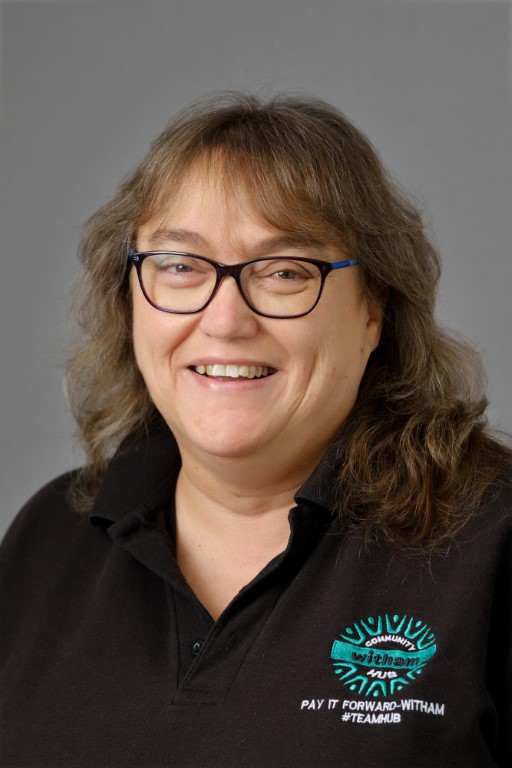 Tina Townsend
For everyone who knows me they will agree the Hub is my 'baby' and the volunteers are the 'child minders'
I started the hub plans in late 2017 with the help of Essex County Council.
My vision was to have a safe affordable place for the community to use and to help those in need. A place where groups can meet and a place that welcomes all
As a health, safety, environmental consultant and trainer I was also keen to help with both food poverty and waste so the community fridge was an important addition to the hub and with the help of the volunteers we save lots of food going to landfill and help many people who struggle with food poverty
When we finally registered as a charity I was so proud of what we had achieved and I continue to be amazed and overwhelmed daily by how our team work together to help the hub grow and thrive
I am honoured to be the chair of the trustees and look forward to continuing its success in years to come
Tracey MacDonald
My passion is cooking. As a chef running a school kitchen I know only too well the importance of good nutrition especially for growing children.
Being part of the hub gives me the opportunity to help with the community fridge giving ideas and assistance by using some of the produce to make it go further.
Helping out during lockdown packing and delivering food parcels was so rewarding so I was honoured to be invited to become a trustee.
With my passion for cooking I'm looking forward to developing ideas and recipes using ingredients we regularly have in the Community Fridge with the hope recipes will help people to cook from scratch even on a budget.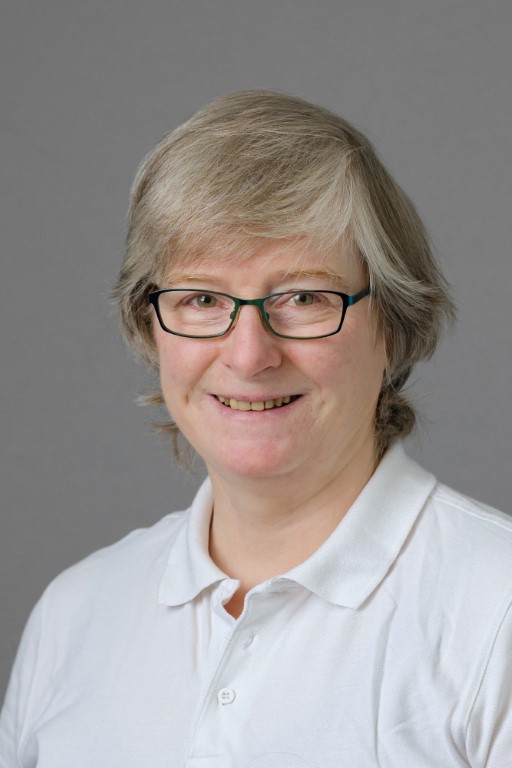 Carolyn Hobbs
I have been part of the hub since the early days of the idea having been invited to become involved. With my practical and administrative skills I felt I had a lot to offer and more so since I retired from work.
I volunteered as I could see its potential and valued what it was trying to achieve. So when I was recently invited to become a trustee, I felt honoured & overwhelmed.
I'm proud of what the hub does to help the local community and what it has achieved so far. I relish getting stuck in no matter what needs doing, as the results are very gratifying.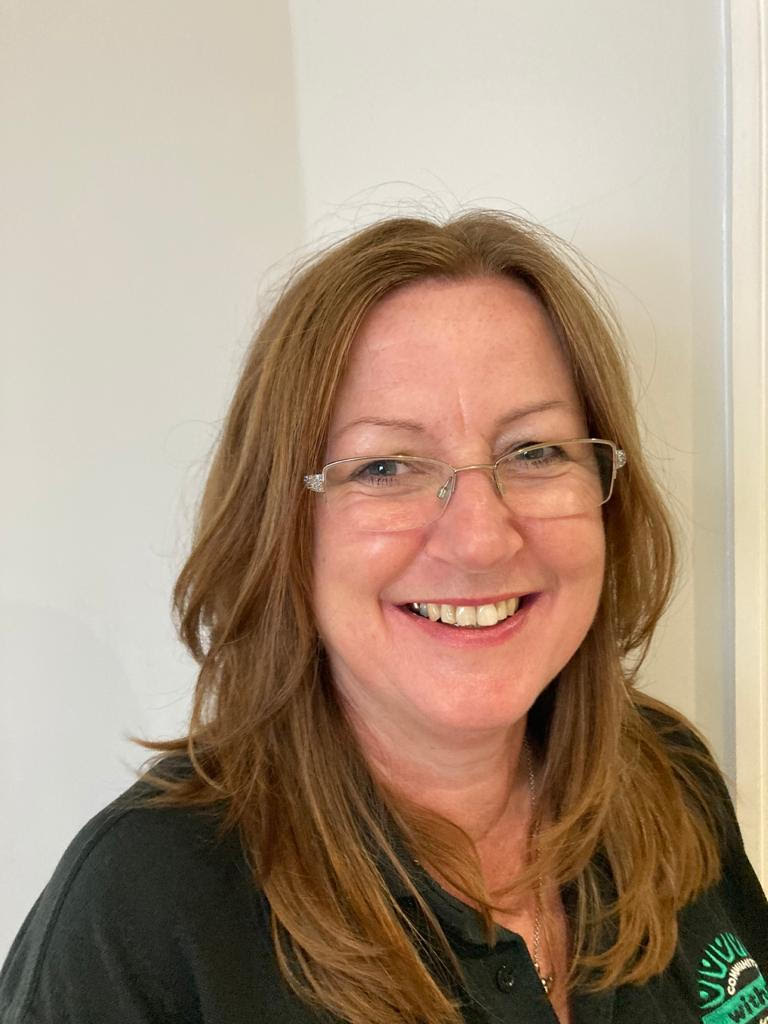 Karen Bailey
I am fairly new at volunteering, I started in the first lockdown delivering food parcels and prescriptions to the people that were shielding and collecting food from people that were donating to us. It was very clear that The Witham Hub is a much-needed asset to the Witham community.
When I went back to work as a driving instructor which I have being doing for 18 years, I missed the community feel, so now I am still volunteering on my days off.
I felt very honoured to be asked to be a trustee and take the responsibilities of the role extremely seriously.
On a personal level I am a grandmother and an avid gardener. I love to plant up hanging baskets, pots and growing plants from seed and taking cuttings and in particular I love to plant up items like, shoes, handbags and everyday pots and pans, I've even planted a redundant printer that sits outside our family business.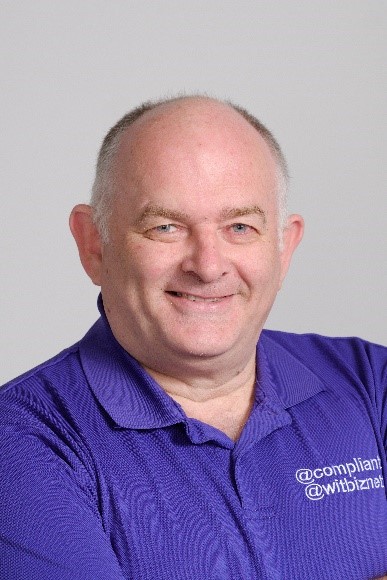 Ian Cass
With over 20 years' experience running businesses and local business community groups I now see my role as acting as an independent trustee – governance; integrity and oversight.
My previous roles have included that of NED for Essex Chamber of Commerce & Industry limited; Chairman/vice Chairman/ Treasurer/Membership Secretary for Witham & District Chamber of Commerce. In addition to my current day jobs I am also a volunteer Business Mentor for Shaw Trust. As a Granddad I am well aware of the challenges that young families face and the benefits that our Community Hub can provide.